FUNDRAISING GALA IN SUPPORT OF THE UKRAINIAN CATHOLIC UNIVERSITY
Ukrainian Catholic University
---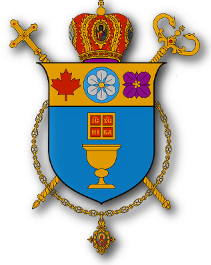 7 September 2016
Glory to Jesus Christ!
Dear Friends,
The Vancouver Friends of the Ukrainian Catholic University (UCU) and the Ukrainian Catholic Education Foundation (UCEF) is hosting a special fundraising gala for UCU on 11 November in Vancouver. I fully support this initiative and would also ask you to support it.
Ticket information is in the attachment. Please note that there are ten places at each table. Perhaps you could consider purchasing a full table for yourself and inviting friends to join you.
The theological and philosophical faculty of the UCU has papal accreditation. The history, IT, humanities, journalism and business programs are among the best in the country. UCU and its various faculties are open to students of all religious denominations and confessions in Ukraine and internationally. The seminarians (more than two hundred of them) at Holy Spirit Ukrainian Catholic Seminary in Lviv, Ukraine receive their academic formation from UCU free of charge. In fact a good number of the clergy of our Eparchy have received their academic formation from UCU!
Today UCU is not only a flagship of reform in higher education but is an acknowledged leader in the transformation of Ukrainian society. The university is setting the highest academic standards while being in the forefront of social responsibility. Most of the students come from humble economic backgrounds and can dream of a world class education only with our help.
I cannot emphasize enough how important this educational institution is for the future of Ukraine. Local resources are sharply limited during this time of war and foreign invasion. This means that it is vital for us in the west where education is valued and esteemed to support UCU.
For more information about UCU please visit the English language website: http://ucu.edu.ua/eng/
Sponsoring this event is the Ukrainian Catholic Education Foundation. Donations to UCU can be made directly to UCEF, which will issue you a charitable donation income tax receipt:  http://ucef.ca/new-generation-for-a-new-ukraine-2/
What you can expect during the evening gala…
* Silent auction
* A great meal
* Dynamic guest speakers, featuring award winning CTV journalist Mr. Victor Malarek
* Meeting representatives of the UCU community
* Musical entertainment 
Looking forward to seeing you on 11 November!
Sincerely yours in the Lord, 
+Ken Nowakowski
Bishop
---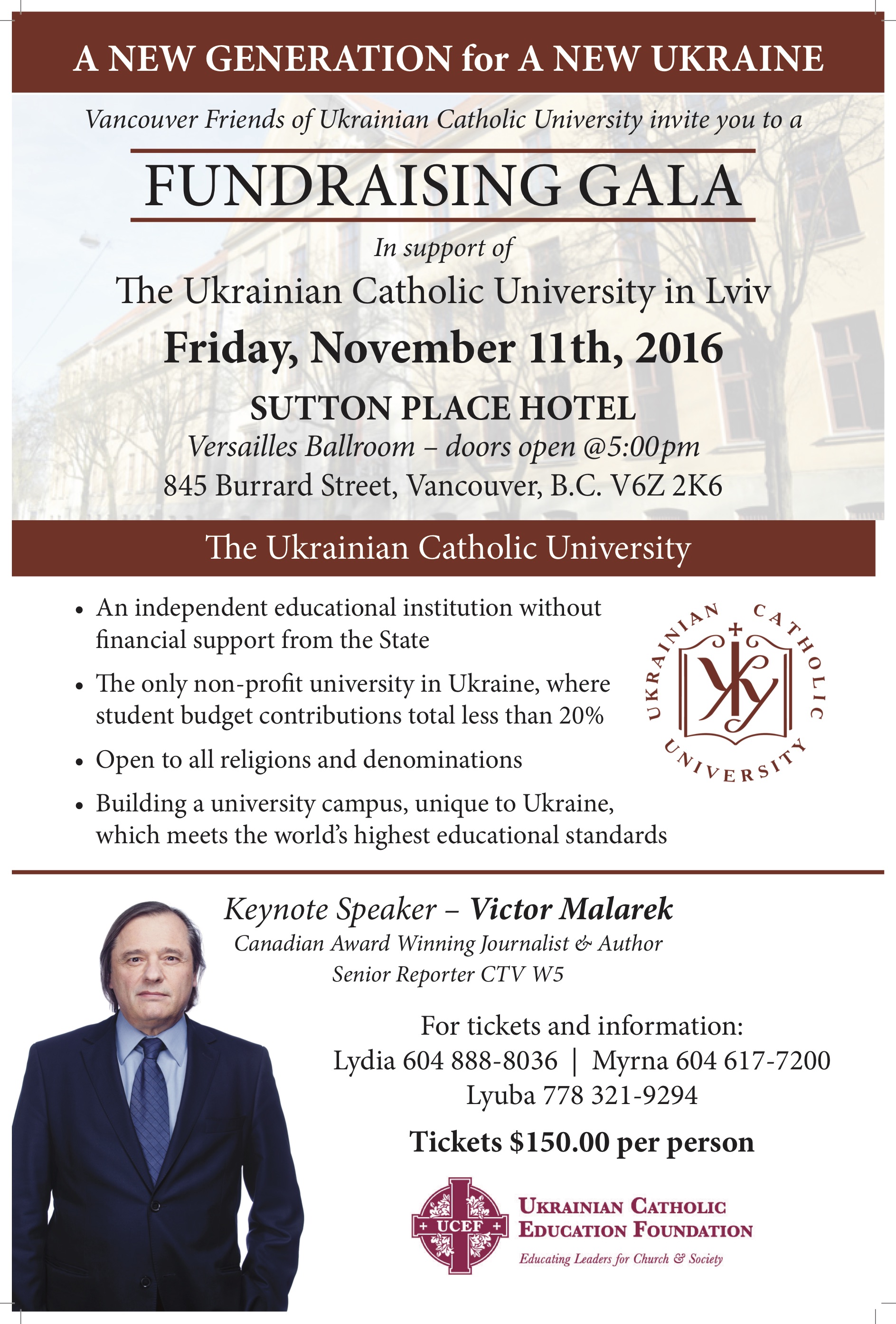 ---
FUNDRAISING GALA IN SUPPORT OF THE UKRAINIAN CATHOLIC UNIVERSITY