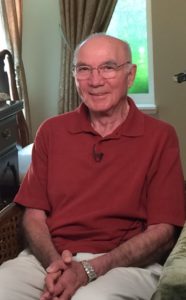 Dear Brothers and Sisters in Christ,
It is with great sadness that we are informing you that Mr. Emil Oucharek, who served for many years as the chairperson of Holy Cross Parish Council in Surrey and also on the Eparchial Finance and Pastoral Councils passed away on Tuesday, January 9th at his home in Langley.
·       PARASTAS – at 6:30 pm on Thursday, January 18th, at the Valley View Funeral Home (14644 72 Ave, Surrey, BC)
·       FUNERAL – Divine Liturgy at 10:00 am on Friday, January 19th, at the Holy Eucharist Cathedral (501- 4th Avenue New Westminster, BC) (Luncheon will be held at the parish hall after the Divine Liturgy)
May our Lord, God and Saviour Jesus Christ place Mr. Emil Oucharek's soul in the place where all the saints abide, and may his memory be everlasting with the Lord and our prayers! – Вічная пам'ять!